Rival Hero – the fourth book in the Redleg Security series — is coming to Amazon and Kindle Unlimited on July 31, 2023.
Go ahead and pre-order it now on Amazon. You can also pre-order a signed paperback of the original or the discreet cover in my signed book shop.
Once again, I'm giving you a thick boy of a book. My biggest yet. Sigh. I feel like I say that with each release. But Mia and Klein are so damn worth it. There's more suspense in this book than ever. Plenty of "what the fuck?!" energy too. My early readers are loving every juicy minute of it.
And the spice. OMG the spice! Early readers are head over heels for sweet Klein and his sudden Dom awakening. How can a sweet angel man who bakes pies with his mother and ballroom dances be the same man who pulls hair and orders her to choke on his thing? Guess you'll have to read this book to find out.
With this spicy swoony book, you'll get:
A one night stand type of meet cute
Surprise workplace rivals
Forced to work together in the same office
Snark and banter
Cinnamon roll hero with a Dom awakening
A little punishment here and there (can you say bjology?)
A heroine who does him wrong at the beginning, but makes up for it in a big way by the end
Twists and turns galore
BUTT STUFF!
Who is Violet Holt?
Praise and degradation on a very willing participant (Don't worry if you've never read degradation before. I've got some early readers who were scared but ended up LOVING hot it unfolded. Trust me, baby.)
Swoons galore at this man
My spiciest bonus epilogue ever
CONTENT WARNING: If you have "triggers, take a look at this list. Caution some minor/unavoidable spoilers! Don't worry or be scared by this, though. I'm just being cautious about content warnings because I respect and love my readers. It's not like I'm suddenly going "dark" or anything. It's still a feel good Jackie Walker romance and all sensitive subjects are handled with care and respect, like in my past books.
Make sure you are following my Facebook and Instagram author pages (@authorjackiewalker) so you don't miss any of the teasers and other fun stuff!
Also, did you join my fun (and often inappropriate) Facebook reader group, Jackie's Junkies?
Until next time… sloppy margarita kisses! XOXO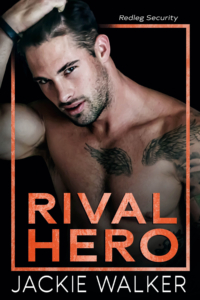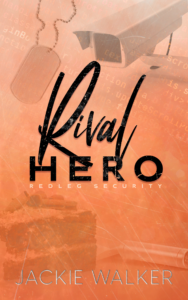 https://authorjackiewalker.com/wp-content/uploads/2023/07/Banner-for-blog-post-header.jpg
312
820
JackieWalker@Admin
https://authorjackiewalker.com/wp-content/uploads/2023/03/Website-Logo-Banner-Landscape-1-300x150.png
JackieWalker@Admin
2023-07-23 05:47:36
2023-07-23 06:04:58
Get ready for Rival Hero